IL LAGO DI GARDA È UNA DELLE DESTINAZIONI DI VACANZA PIÙ RICERCATE
ITALIA LIVING
Italia Living è un'azienda familiare fondata da noi, Elin ed Emma Ankarvret, nel 2010. L'obiettivo fondamentale dell'azienda è diffondere la gioia che noi stessi troviamo qui, per farvi vivere l'Italia che viviamo. Questo è il motivo per cui abbiamo cercato la posizione ottimale e abbiamo creato una serie di appartamenti accoglienti e arredati in modo unico, perfettamente adatti a famiglie con bambini, coppie e amanti delle feste.
Italia Living offre una vasta gamma di appartamenti di alto livello nell'idilliaca zona del Lago di Garda. Grazie a molti anni di esperienza e attraverso la nostra rete di contatti unica, possiamo offrire a te e alla tua azienda un servizio di alto livello, sicurezza e grande piacere durante la tua visita in Italia!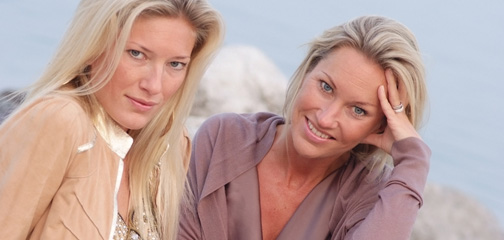 CEO
Elin & Emma Ankarvret
Somewhere, something incredible is waiting to be known.
The energy of the mind is the essence of life.
Everything you can imagine is real.
Pablo Picasso
Light and Magic