LAKE GARDA IST EINES DER BELIEBTESTEN URLAUBSZIELE
ITALIA LIVING
Italia Living ist ein Familienunternehmen, das 2010 von uns, Elin und Emma Ankarvret, gegründet wurde. Das grundlegende Ziel des Unternehmens ist es, die Freude, die wir selbst hier finden, zu verbreiten, um es Ihnen zu ermöglichen um das Italien zu erleben, das wir erleben. Aus diesem Grund haben wir nach dem optimalen Standort gesucht und eine Reihe einzigartig dekorierter und gemütlicher Apartments geschaffen, die perfekt für Familien mit Kindern, Paare und Partyliebhaber geeignet sind.
Italia Living bietet eine große Auswahl an Apartments mit hohem Standard im idyllischen Gardasee. Dank langjähriger Erfahrung und durch unser einzigartiges Kontaktnetzwerk können wir Ihnen und Ihrem Unternehmen ein hohes Maß an Service, Sicherheit und Freude während Ihres Besuchs in Italien bieten!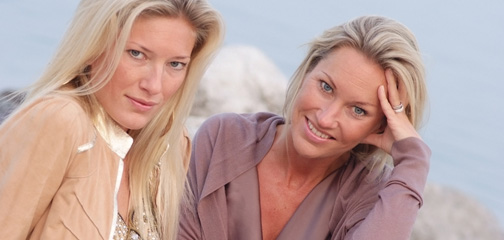 CEO
Elin & Emma Ankarvret
Somewhere, something incredible is waiting to be known.
The energy of the mind is the essence of life.
Everything you can imagine is real.
Pablo Picasso
Light and Magic